A woodworking guild is a club or an organization of craftsmen in the woodworking industry. Woodworking guilds are groups that have high woodworking skills. If you want information about the woodworking guilds in your city you can always take the help of the internet.
There are websites that will give up-to-date information about the guilds and their members. The main purpose of woodworking guilds is to share tools and expertise and to work together for the betterment of the woodworking industry.

Here are some well-known woodworking guilds: Cabinetmakers Association: Cabinet shop owners formed this association. The main goal was to discuss the problems faced by cabinet shop owners. They also got a chance to interact with managers and owners of small cabinet shops.
Central Florida Woodworkers Guild: This association cultivates appreciation and awareness of woodworking crafts. It promotes and encourages high standards of design and workmanship of woodworking crafts. You can take the help of their woodworkers for counseling.
Colorado Woodworkers Guild: This association is a group of professional and amateur woodworkers who imparted their knowledge for the welfare of society. Their goal is also to promote and encourage excellence in woodworking.
Columbus Woodworkers Guild: Each month this association conducts a general meeting. The association ensures that the meeting is informative, enjoyable, and educational for all members.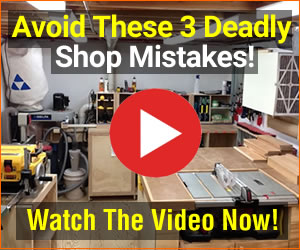 Conejo Valley Woodworkers' Association: This association is in Ventura County in California. Their main goal is to teach, promote and share their woodworking experience with others.
Fine Woodworkers of Austin: This nonprofit club is located in the Texas area that provides information and education to those who are interested in learning fine woodworking skills.
Greenville Woodworkers Guild: This association strives hard to elevate the public's knowledge in the art of woodworking. Through collective effort, it generates various
Charitable causes.
Guild of New Hampshire Woodworkers: This is a nonprofitable group of serious amateur workers that education, communication, and fellowship. This association makes exquisite wood carvings and elegant furniture
Guild of Oregon Woodworkers: This association gives knowledge about their woodworking skills through lectures, demonstrations, and seminars.
Lake Charles Woodworkers Club: The main purpose behind starting this organization was to give information about the safety measures while handling woodworking tools.
Their members include professionals and amateurs from all fields of the woodworking industry.
Minnesota Woodworkers Guild: This association which is a group of amateur and skilled woodworkers have 3 main goals: to educate the general public about woodworking, to make new friends and spread the importance of wood working advocate and the last is to promote high standards in woodworking.
Northwest Indiana Woodworkers Association: The main goal is to improve their woodworking skills and share innovative ideas.
Scroll saw Association of the world: This internationally acclaimed nonprofit organization is dedicated to the development of scroll sawing. Their purpose is to give information about scroll sawing skills. The organization strives hard to provide useful knowledge in woodworking.
If you have any queries regarding woodworking products then you can always take the help of these woodworking guilds.