Even though furniture made from different materials is being used, Wood workpieces are still the most popular type of furniture in the world. Apart from just wood is also used for several other purposes as making decorative articles, for boxes containers, houses, etc.
Therefore woodworking professionals are in great demand. It is a good career option. Today there are several woodworking schools have been established which provide education in the art of woodworking.

People without any certifications in woodworking can also get a job. However, the employers will prefer the ones who have done some formal education.
A program from woodworking schools will generally include the subjects as mathematics, materials used for woodworking, tools and equipment used for wood working, common standard patterns and plans for making the structures as furniture, doors, windows, floors, etc. also the practices as polishing, finishing, coloring are the jobs of the woodworkers. These are among the basic skills required for woodworking.
However, wood is being used in some complex structures as well. For example making houses, roofs, and for some other engineering applications as well. For these types of woodworking, specialization courses are provided by some woodworking schools. During these courses the skills, reading, and understanding the structural plans, blueprints, etc, and the basics of structural engineering.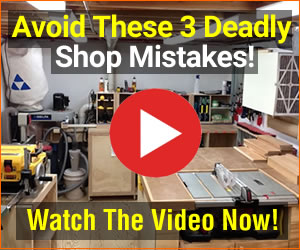 Apart from the skills and the specializations taught during the course, the employers themselves may give additional training to the person whom they hire. This is important even on the completion of the course because the requirements and the specifications will vary from employer to employer.
Ideally, the duration of the course will be around 2 to 4 years. This is the ideal time required for learning and developing the skills required for woodworking. These courses are similar to the other graduation courses. The students after successful completion of these courses will get the degree of graduation in woodworking.
While choosing from the woodworking schools, and should consider whether the school is recognized. The certificates of only such schools are considered valid by the employers. Moreover learning woodworking is not that simple. It may take some time. Therefore, the quality of education that they will provide is important too.
As mentioned earlier the students who have done a course at a woodworking school will have an upper hand over others in finding jobs. In some of the top woodworking schools, employers themselves may hold campus recruitment programs.
Moreover, the skills and techniques that these schools will teach will be beneficial in seeking a career in woodworking.