Will fetch you good money. Arrays of jobs are available in the woodworking industry. Getting a job in the industry is not a difficult task, as you will be able to find plenty of job opportunities.
If you are a skilled worker then a job in the woodworking industry is guaranteed. Even by acquiring the necessary skills, you can ensure a job in the woodworking industry. In fact, if you have the prerequisite skills, excellent career growth is waiting for you in this industry.

If you have good experience in furniture making then you can immediately get a job in the woodworking industry. In today's time's cabinets are in great demand. Today beautiful and elegant cabinets are sold within no time. Hence, carpenters who have prior experience in making cabinets will be hired within no time in the woodworking industry.
Carpenters who are highly skilled in making fireplace mantels, wall units, railing, staircases, countertops, doors, and windows are also in great demand in this industry.
At present, the woodworking industry is flourishing and is facing an acute shortage of skilled workers. You can also take help researching the internet to find the desired job in the woodworking industry. Some websites list companies that have been making wood products for years and who are in urgent need of workers.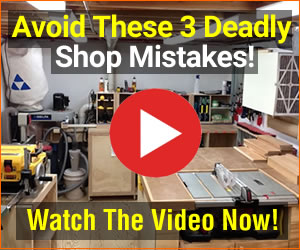 Engineers or draftsmen who have good knowledge of Autocad and experience in the millwork and cabinetry industry will definitely get excellent pay and incentives are guaranteed for such professionals.
Candidates who have experience in handling architectural millwork projects can work as project managers. Such candidates are given excellent pay and benefits such as paid health insurance.
People who have a track record of negotiating and pricing quality projects can work as estimators in this industry. If you have prior experience in managing and handling a team of estimators and project managers can apply for the post of operational manager.
The post of an operational manager is considered to be a very high position in the woodworking industry. Operations managers use modern technology to create quality products. Such people should be highly energetic as a lot of responsibility rests on their shoulders.
Carpenters who have good knowledge of using modern tools such as band saw blades are always in demand. Craftsmen who can build ornate furniture with the help of hand tools and are able to use power tools efficiently can easily find a job in the woodworking industry.