Handbuilt Holiday 2021
It's the season of giving!  I partnered up with Jaime Costiglio to bring you a brand new free gift plan, every Friday in the 12 weeks leading up to Christmas!  Over the years, we've gifted hundreds of plans, many that you can make with scrap wood.  Check out the entire Handbuilt Holiday Collection here.
18 Inch Doll Bed with Trundle
18 Inch Doll Furniture can be so expensive!  And all my toddlers have always "tested" doll furniture by sitting on or laying in … so it has to be made well to hold up!  This year we wanted to include a sturdy, simple doll daybed with a trundle, that is easy to build.  If you are gifting an 18″ doll this Christmas, a DIY dollbed is the perfect compliment to safely store the doll when not in active play.
My children always seemed to be drawn to "real" furniture that does something.  So we added a trundle bed underneath – for sleepovers!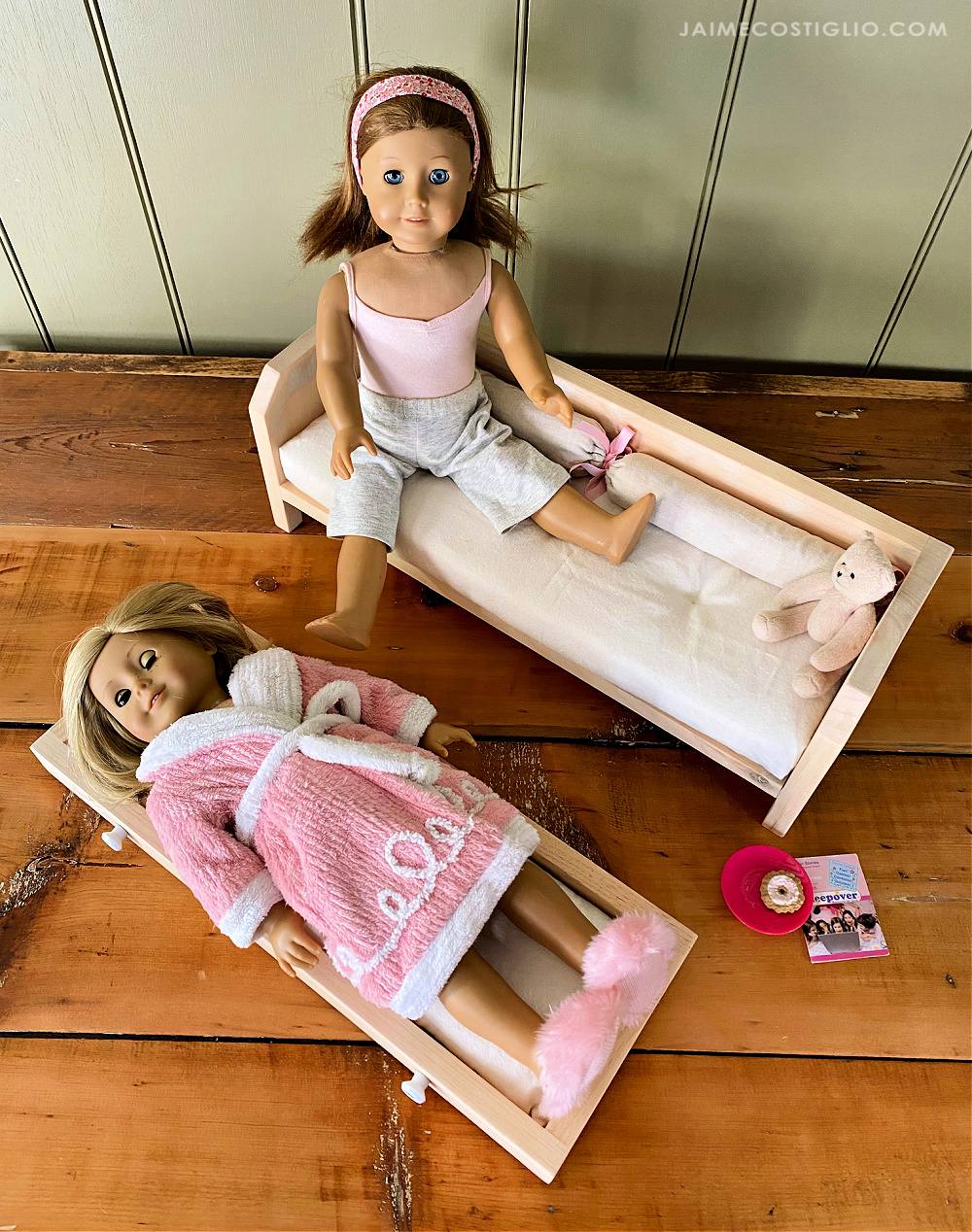 This is a VERY simple build, designed for your success.  
You can customize with bedding, pillows, paint – or glue on wood carvings to make extra fancy.
For more photos and build steps, please take a second to check out Jaime Costiglio's build post:
CLICK HERE FOR MORE PHOTOS AND BUILD STEPS
The free plans follow.  Thank you for using our plans!